About This Station
The station is powered by a Davis Vantage Vue pro2 weather station. The data is collected every 2.5 seconds and the site is updated every 5 seconds. This site and its data is collected using Weather Display Software. The station is comprised of an anemometer, a rain gauge and a thermo-hydro sensor situated in optimal positions for highest accuracy possible.This station is located in the French Quarters park west seneca ny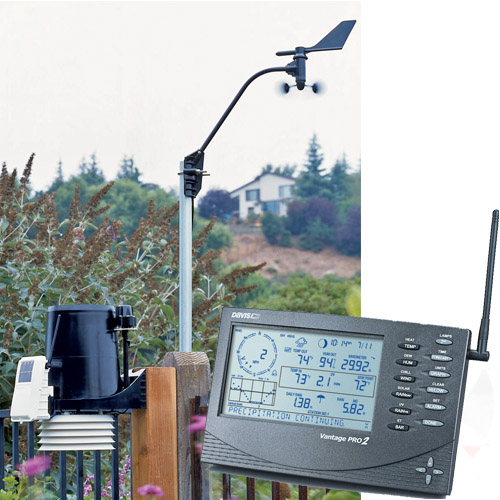 About This City
Because the town is on land of the former Buffalo Creek Reservation, it was not open to white settlement until the mid-19th century. In 1851, the town of Seneca was formed from parts of the towns of Cheektowaga and Hamburg. The town changed the name to West Seneca in 1852 to avoid confusion with another location in the state (Seneca, New York in Ontario County). In 1909 the area immediately south of Buffalo split from West Seneca, becoming the city of Lackawanna. The Eaton Site was listed on the National Register of Historic Places in 1979. Former NFL player Justin Strzelczyk came from West Seneca, as well as the rock band Every Time I Die.
West Seneca offers a community rich suburban lifestyle. The town and local businesses sponsor a large number of family oriented community events and festivals. The town has an extensive system of recreational facilities including 15 town parks, an indoor skating rink, swimming center, youth community center and a large soccer complex. The town is home to the Charles E. Burchfield Nature & Art Center. West Seneca is also the location of the 7.2 million dollar state of the art Southtowns Family YMCA Facility that opened in 2003. A recreational bicycle and pedestrian trail tentatively named the Seneca Creek Pathway is planned. West Seneca is home to a large number of organized recreational leagues and clubs including; West Seneca Youth Baseball, West Seneca Little Loop Football and Cheerleading,West Seneca Girls Softball Association, West Seneca Youth Hockey Association, West Seneca Soccer Club, West Seneca Competitive Swim and RGC All Star Cheerleading. West Seneca was named "The best place in New York State to raise kids" by Bloomberg Businessweek in 2010. Downtown Buffalo and its cultural offerings are located about 12 minutes drive,[6] while both the American and Canadian sides of Niagara Falls are about a 35 minute drive According to the United States Census Bureau, the town has a total area of 21.4 square miles (55.4 kmē), of which 21.4 square miles (55.3 kmē) is land and 0.04 square mile (0.1 kmē) (0.09%) is water. The New York State Thruway (Interstate 90) passes through the town and intersects New York State Route 400 (Aurora Expressway) in the northwest part of the town and US Route 219 in the southwest part. The east town line is marked by New York State Route 78 (Transit Road). New York State Route 240 (Harlem Road/Orchard Park Road) and New York State Route 277 (Union Road) are other major north-south roads, while New York State Route 16 (Seneca Street/Center Road) and New York State Route 354 (Clinton Street) are major east-west highways.
As of the census of 2010, there were 44,711 people, 19,151 households, and 12,223 families residing in the town. The population density was 2,148.8 people per square mile (829.7/kmē). There were 18,982 housing units at an average density of 888.2 per square mile (343.0/kmē). The racial makeup of the town was 97.96% White, 0.85% Black or African American, 0.21% Native American, 0.62% Asian, 0.01% Pacific Islander, 0.29% from other races, and 0.77% from two or more races. Hispanic or Latino of any race were 1.67% of the population. There were 19,151 households out of which 28.2% had children under the age of 18 living with them, 56.2% were married couples living together, 10.3% had a female householder with no husband present, and 30.5% were non-families. 26.6% of all households were made up of individuals and 13.1% had someone living alone who was 65 years of age or older. The average household size was 2.47 and the average family size was 3.02. As of the census[1] of 2000 the population was spread out with 22.3% under the age of 18, 6.9% from 18 to 24, 27.2% from 25 to 44, 25.4% from 45 to 64, and 18.2% who were 65 years of age or older. The median age was 41 years. For every 100 females there were 91.0 males. For every 100 females age 18 and over, there were 88.3 males. The median income for a household in the town was $46,278, and the median income for a family was $54,179. Males had a median income of $39,003 versus $26,846 for females. The per capita income for the town was $20,529. About 3.0% of families and 4.6% of the population were below the poverty line, including 5.1% of those under age 18 and 4.7% of those age 65 or over.
About This Website
This site is a template design by CarterLake.org with PHP conversion by Saratoga-Weather.org.
Special thanks go to Kevin Reed at TNET Weather for his work on the original Carterlake templates, and his design for the common website PHP management.
Special thanks to Mike Challis of Long Beach WA for his wind-rose generator, Theme Switcher and CSS styling help with these templates.
Special thanks go to Ken True of Saratoga-Weather.org for the AJAX conditions display, dashboard and integration of the TNET Weather common PHP site design for this site.
Template is originally based on Designs by Haran.
This template is XHTML 1.0 compliant. Validate the XHTML and CSS of this page.